BrokerTools Cash Management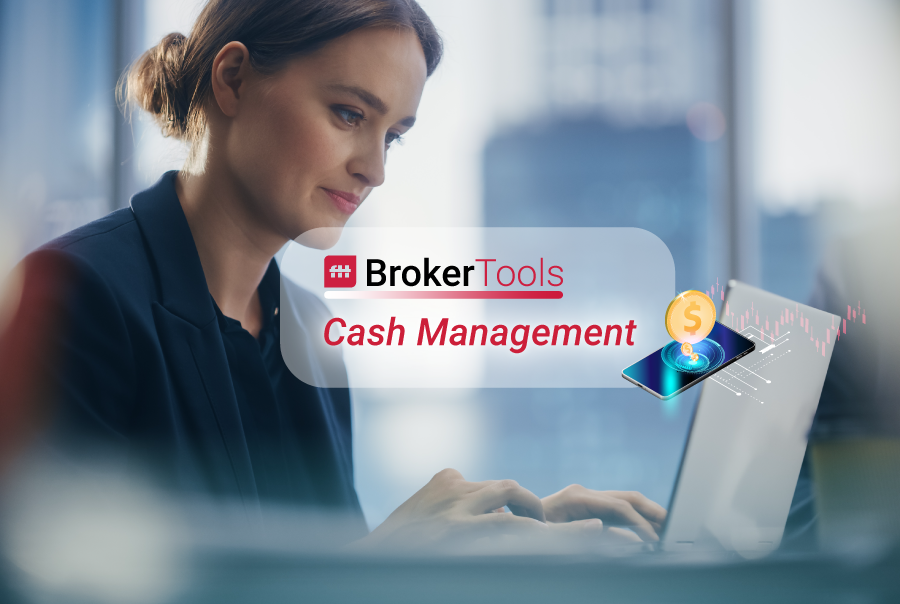 Fintech companies today have revolutionized the financial industry and have made cash management more seamless and accessible than ever before. One area where fintech has had a significant impact is in the field of payments. Payment Service Providers (PSPs) have been around for a long time, enabling businesses and individuals to send and receive payments across borders. But fintech companies have been able to build on top of these PSPs and create solutions that are more user-friendly, efficient, and cost-effective.
Why do brokers need payment gateways for their brokerage business?
Payment gateway refers to the platform and infrastructure that facilitates the transfer of funds between a buyer and a seller. In Forex, CFD, and Crypto brokerage world, payment gateways are crucial for several reasons:
First and foremost, payment gateway uses encryption and other security measures to protect client payment information from being intercepted by third parties. It enables brokers to offer clients a range of payment options by securely transmitting payment information to the bank or payment processor.
Secondly, payment gateways provide brokers with the flexibility they need to operate in different jurisdictions, and brokers can easily get access to localized payment solutions that clients favor. Payment gateways connect brokers to diverse payment processing systems and methods, making it possible to accept multiple currencies and payment types, which expands their client base.
Thirdly, payment gateways provide brokers with payment processing capabilities that allow them to reduce their operational costs. Payment gateways provide brokers with a centralized platform that manages their payment transactions, making it easy for brokers to manage their finances and monitor all their transactions in one place.
Lastly, payment gateways enable brokers to provide their clients with a seamless experience. A convenient payment gateway integrates with the Broker's trading platform, allowing traders to move money into and out of their accounts quickly and conveniently, which is an essential component for client retention.
About Fair Trading Technology's BrokerTools Cash Management
How BrokerTools Cash Management can help brokers?
Fair Trading Technology's BrokerTools Cash Management is a powerful tool that brokers can use to better manage their cash flow and reduce operational risks. Our software suite offers a comprehensive range of features that enable brokers to streamline their accounting, billing, payments, and reconciliation processes, all from a single, intuitive interface.
In addition, BrokerTools Cash Management integration with 60+ Payment Service Providers is unequivocally the best solution in the world of online trading. The integration allows brokers to offer their clients multiple payment options from which they can choose, thereby making it easier for them to deposit and withdraw funds from their trading accounts.
The integration also enables brokers to manage their cash flow efficiently. The system is designed in such a way that brokers can access real-time transaction information, reconcile accounts automatically, and reduce the manual intervention required to manage cash inflows and outflows.
The integration provides a fast, easy, and secure way for brokers to receive and send payments. It is flexible and customizable, and brokers can decide which payment options to offer to their clients, depending on their preferences and location. The payment options include credit/debit cards, bank transfers, e-wallets, and cryptocurrencies.
What are the best payment options for brokers?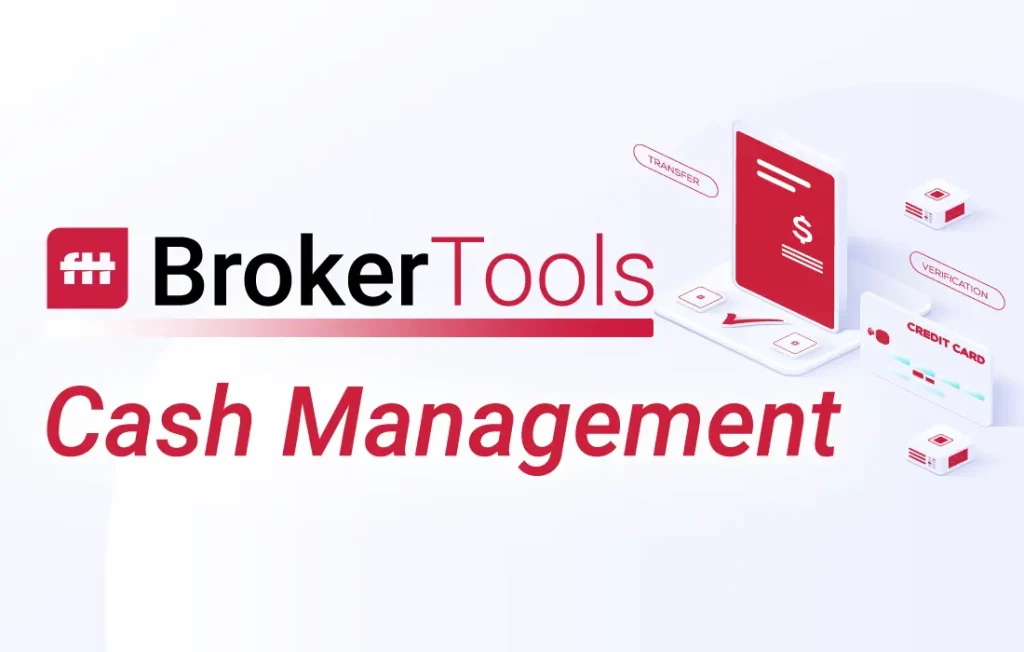 There are some broker payment methods that are very popular with traders, and brokers will likely find them at our BrokerTools Cash Management solution. Choosing from more than 60+ providers and with the option to quickly integrate new ones, the broker can be sure to have just the deposit mechanisms to onboard new clients. Integrated providers as of 17th of May 2023:
| | | | |
| --- | --- | --- | --- |
| · Safecharge | · Netpay | · Skrill | · Paysera |
| · Paygate | · Rpnpay | · Rpnpayp2p | · Fastpay |
| · Bridgergate | ·Rpnpayalipay | · Stripe | · Oneroad |
| · Wonderlandpay | · Voguepay | · Payspace | · Oneroadwechat |
| · Dusupay | · Airtouch | ·Coinpayments | · Paymentasia |
| · B2BinPay | · Neteller | · Apcopay | · Huobi |
| · Upaywise | ·Thunderxpay | · Payop | · Payguru |
| · Ecommpay | · Monetix | · Bepay | · Paylivre |
| · Flutterwave | · Mollie | · Advcash | · Localpayments |
| · Luxpag | · Praxis Cashier | ·Nganluong | · Airtm |
| · Kpay | ·TetherManual | · Fasapay | · Help2pay |
| · Payretailers | · 9pay | · Paybnb | ·Wiretransfermanual |
| · EtherManual | ·BitcoinManual | · Pluswallets | · Vsmart |
| · Vaultspay | · Paystack | · Fundpay | · Vnpay |
| · Vsmartredirect | · Sticpay | · Chippay | · Dodgeexchange |
| · Monerchy | · Divepay | · Unlimint | · Nfgpay |
| ·Thekingdombank | · Binance | · Atlos | · Triplea |
| · Coinbase | | | |
What determines a smooth withdrawal from your broker?
Online broker will not make it difficult withdrawal of funds from trader's account. There should be a solid, diverse range of options available to facilitate the varying needs of clients. Also, there should be minimal (or no) fees for making a withdrawal, and the funds should reach the trader's bank account in as short a time frame as possible.
Making a withdrawal with Fair Trading Technology's BrokerTools is simple and secure, using whichever payment platform broker chooses to fit best with their own trading strategy. Our BrokerTools modular solutions put clients first every time, ensuring they have all they need to prosper and succeed as a professional broker.
There are several benefits to brokers who employ BrokerTools Cash Management integration with Payment Service Providers. One of the significant benefits is that brokers can attract more clients by offering a wide range of payment options without having to go through the hassle of setting up multiple payment gateways. This will also help brokers increase their profits.
The system is designed in such a way that it is easy to integrate into existing trading platforms, and brokers can access all transaction information in real-time. The system offers a high degree of transparency, and the information is secure, which is critical in the online trading world.
---