FTT website is now multilingual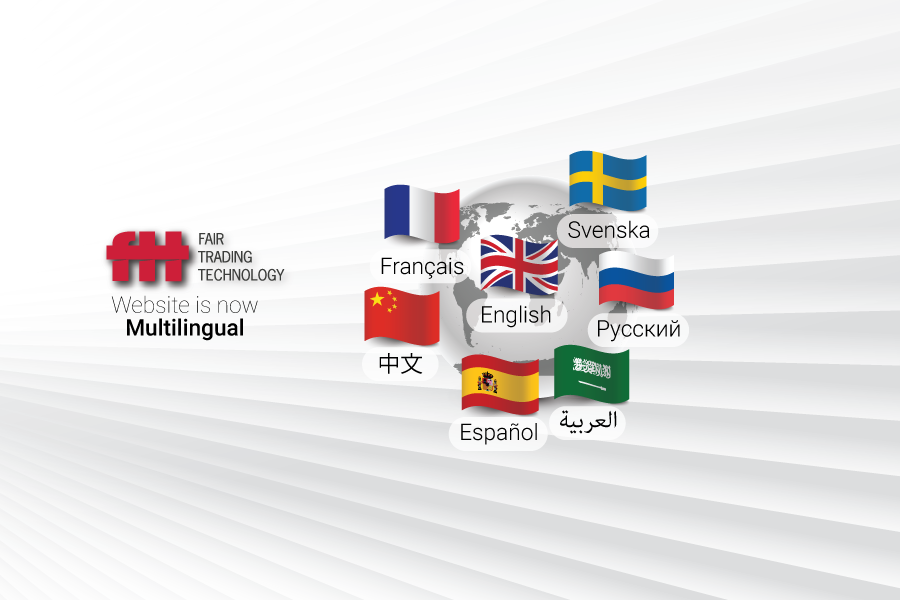 Fair Trading Technology (FTT) has been a part of the global fintech community from the day of its inception, and with the rising potential to become more competitive and transform our business internationally, we decided to take a further step with providing a multi-language content on the website.

For this purpose, by clicking button for the corresponding language (French, Spanish, Swedish, Chinese, Arabic and Russian) at the top right of navigation menu in the website header, our website visitors, clients, and business partners across the globe, can now easily access and discover content in their own language.

News & Insights section is enriched with the multilingual content as well, that will keep constantly updating website audience with their favorite media content. However, on social media we will still present ourselves mainly in English. 
Why did we decide to make our website multilingual:
1. Reaching a larger audience 
Multi-language website will help us to reach and establish contact with a much wider audience. With only 25% of internet users being native English speakers, it's high time to start catering to the other 75% and being sensitive to their needs.
2. Putting clients at the center of our business
By offering multilingual website content, our clients will get now more personalized, right on time information.
3. Establishing a competitive advantage
Not many businesses have multilingual website content, but we recognize this increasingly competitive advantage to differentiate ourselves from the others.
---