Let's meet at the iFX EXPO in Cyprus, 7-9 June, 2022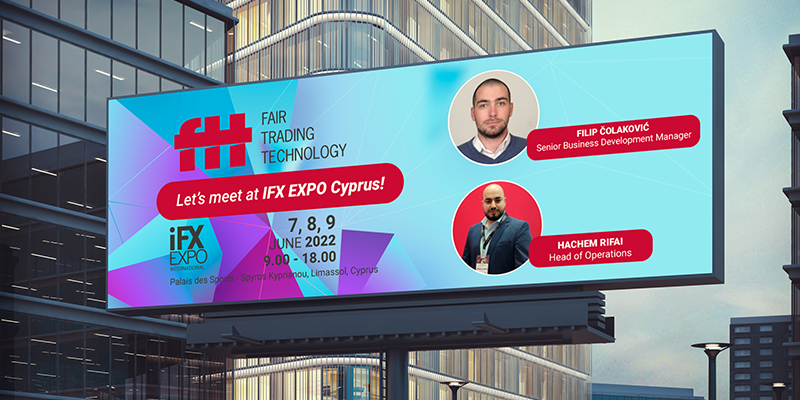 FTT announces attendance at the iFX EXPO in Cyprus, from 7 to 9 June 2022.
This years' iFX EXPO International will take place at the Palais de Sports, Spyros Kyprianou Athletic Centre – the largest indoor arena in Cyprus which means bigger and better opportunities. For 2 whole days, this impressive arena will host our attendees, exhibitors and sponsors which include successful start-ups, leading international brands, and industry giants.
Our development team has been diligently working on a CRM in recent months, and all attendees, visitors and guests of the iFX EXPO Cyprus 2022 will have a chance to speak with FTT representatives about the benefits this ultimate business software brings to brokers.
Also, BrokerTools, and its modules Back Office, Trader's Room, Partner Management, Asset Management, and Social Trading, that constantly get new improvements, will be furtherly presented to the audience.
Let's meet and start building business partnerships at this wonderful pre-summer occasion in Cyprus!
---